One dead, 200 others land in hospital with injuries during Serie A title party in Naples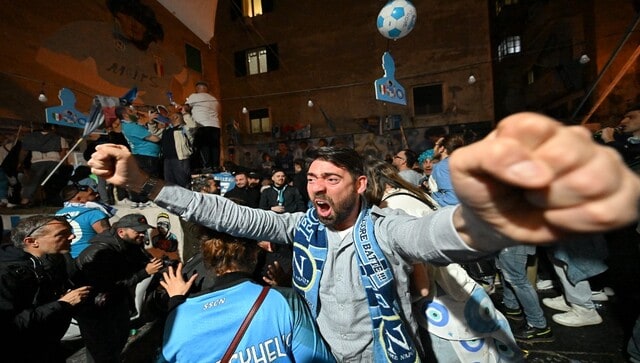 A 26-year-old man died and over 200 people were injured in Naples during celebrations for Napoli's Serie A win, national media said on Friday March 5.
Vincenzo Costanzo, 26, from Ponticelli, died after being hit by shots fired in Naples' central Piazza Volturno.
Three other people were injured in the same incident in the southern Italian city, but none is in life-threatening conditions, according to news agency Ansa.
It is not yet clear if the shots were fired as part of the football celebrations, or as part of criminal activity, according to the Corriere della Sera daily.
La Stampa newspaper said the victim, who died after being taken to hospital, was linked to a local mafia clan. Police are currently investigating.
More than 200 people ended up in hospital overnight for injuries sustained during the celebrations – from knife wounds to burns from firecrackers and asthma attacks caused by inhaling smoke from flares – La Stampa said.